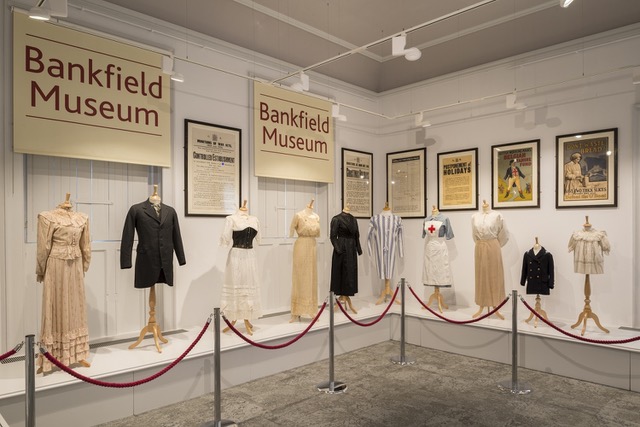 We are delighted to announce that this year's Textile Society winner of the Museum, Archive and Conservation Award is Bankfield Museum in Halifax.
Bankfield Museum has been successful in securing The Textile Society's prestigious 'Museums, Archive and Conservation Award' designed to support textile related projects, and will receive the maximum grant of £5,000 available.
The funding will be used to establish an exciting new Fashion Gallery at Bankfield, due to open in May 2019. It will also help with essential research and conservation work on historic textile pieces and seminars and workshops that will put Bankfield on the map as a destination for fashion and textile students, or anyone with a keen interest in fashion.
Calderdale Council's Cabinet member for Communities and Neighbourhood Services, Cllr Susan Press, said: "It's a real achievement that Bankfield Museum has been successful in securing the £5,000 award from The Textile Society, joining the illustrious list of previous winners.
Calderdale Museums has one of the finest textile collections in the country and the award will allow us to establish Bankfield Museum as an exciting fashion venue, displaying world class collections for everyone to enjoy."
Suzanne Smith, the Society's V & A representative and one of the judges said: "We are delighted to be able to help the Bankfield Museum realise their exciting plans for a new fashion gallery. Their project 'Unwrapping the Textile Collection' will help make their fabulous collection more accessible to all through a new exhibition, publication, events, partnerships and online resources. They demonstrated clear benefits for Society members offering an exclusive event in addition to a seminar with researchers, academics, museum professionals that will also be open to members of the Society."