Macclesfield Museums Silk Heritage Trust
Shining a Light on the 'Macclesfield Stripe' – A Unique Macclesfield Textile Story 2020
£4,800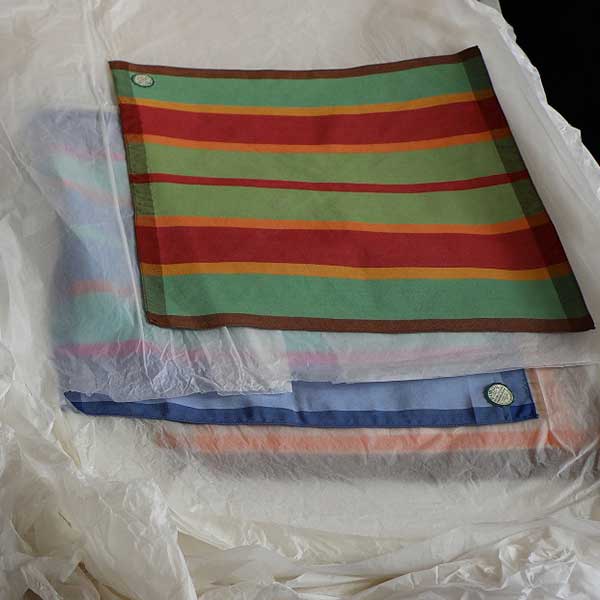 Macclesfield Museums Silk Heritage Trust has been awarded £4,800 for their project Shining a Light on the Macclesfield Stripe – A Unique Macclesfield Textile Story. The project will revive the hidden history of the Macclesfield silk industry between the wars, showing the craze for iconic patterns and bright stylish colours known as the 'Macclesfield Stripe'.
The collection which consists of pattern books, dresses, blouses, skirts, textile samples, scarves and handkerchiefs will involve a review of the collection, conservation of artefacts and improvements to storage. The Textile Society funding will also help create digitisation of the collection and a new visual display for visiting groups. It will also include the launch of and an online Macclesfield Stripe exhibition to illustrate this hidden collection.
The judges were particularly interested in the new research that is an important aspect of this project – the links with specific manufacturers, the weavers who hand made these textiles, and the people who used them. On completion of the project, Macclesfield Museums Silk Heritage Trust will share their work with Textile Society members through a series of online talks.