Matteo Augello
Reconstructing the History of the Lyonnaise textile manufacturer Chavent Pere & Fils
£1,100
Matteo aims to reconstruct the history of the late nineteenth century Lyonnaise textile manufacturer Chavent Pere & Fils, and its relationship with the Parisian atelier Worth around the turn of the century. The Textile Society Professional Development award will support a research trip to Lyons, France where Matteo's research will investigate the existing business documents and examine them within the context of the Lyonnaise textile industry for evidence of a collaboration with Worth.
Matteo's proposal is written with exceptional detail and clarity setting out his aims, purpose and objectives. This project follows on from his earlier research and contributes to his professional development, suggesting scope for new knowledge and potential for publication. Although this is a highly specialist field of research, both themes of fashion couture and textiles will undoubtedly attract a wide audience.
Elizabeth Gaston
Zoom Hoods
£300
In response to the limitations of online social interaction during Covid, Elizabeth created Zoom Hoods to provide physical and emotional comfort. Now, Elizabeth will work with Knit Lab North to refine her use of sustainable colour in knitted textiles through an experimental collection of "hoods" for exhibition and film. This award supports the communication of Elizabeth's research through audience interaction, allowing the changing visual states of her fabrics to be captured on film.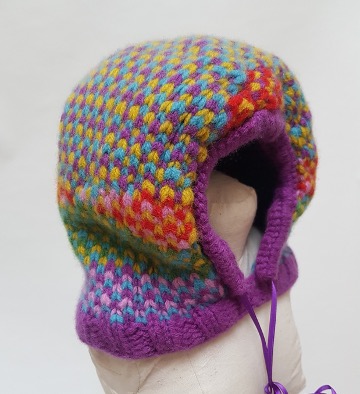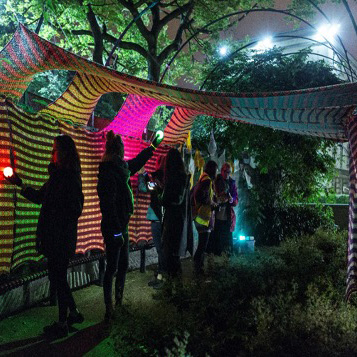 Joanne Horton
More than Uniform: The Material Culture of Women's Naval Uniform
£300
Joanne is exploring materiality in women's naval uniform from 1917 to 1956, its role in terms of function and identity, and impact on personal life histories in style choices, issues of empowerment and individuality. Joanne is investigating key archival objects including insignia, medals, buttons, ribbons, badges, epaulettes, hats, helmets, letters, photographs and poetry to shed light on how the material culture of historic uniform may have informed key milestones for women in the Royal Navy.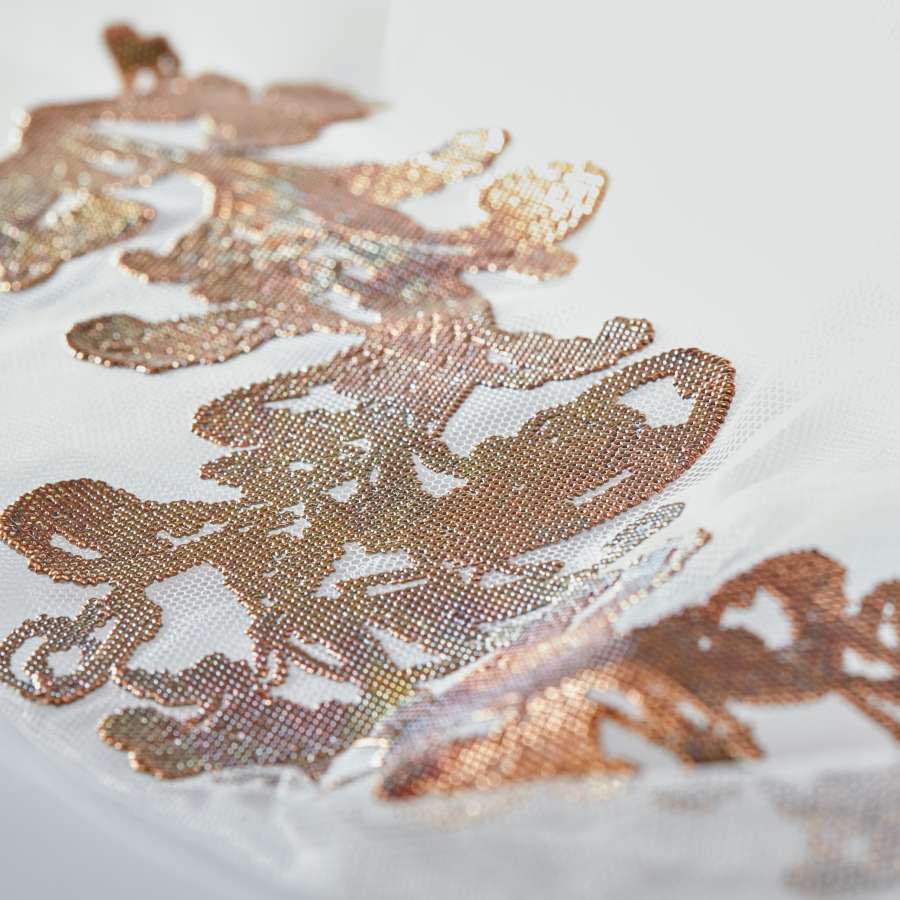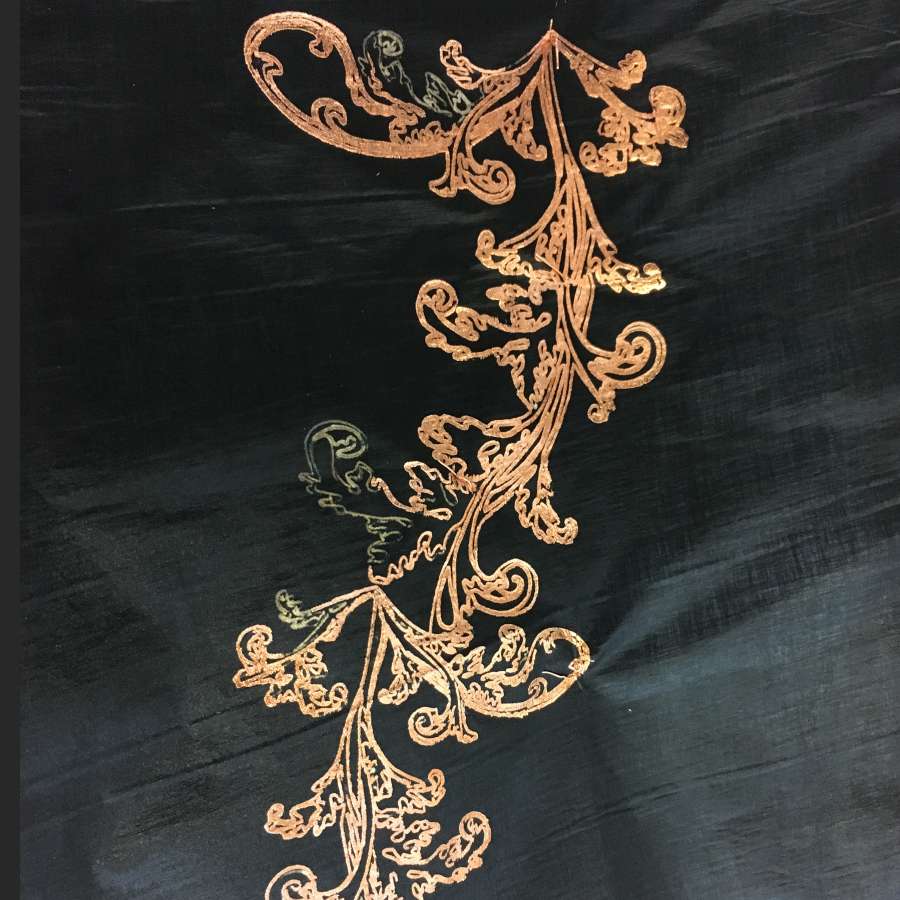 Elisa Palomino
Fish Skins: Indigo Katazome Dyeing
£300
Elisa plans to develop katazome indigo dyed fish leather accessories, imagining what would have happened if, during the Meji era, the Japanese had brought katazome indigo dyeing to Hokkaido and had blend it with the Ainu tradition of creating clothing with fish skin. Elisa hopes that her project will help to generate sustainable leather alternatives longer term, and this award supports her purchase of fish skin as the material fundamental to her practice-led research.