Sky Lucy Young
Royal College of Art
£1000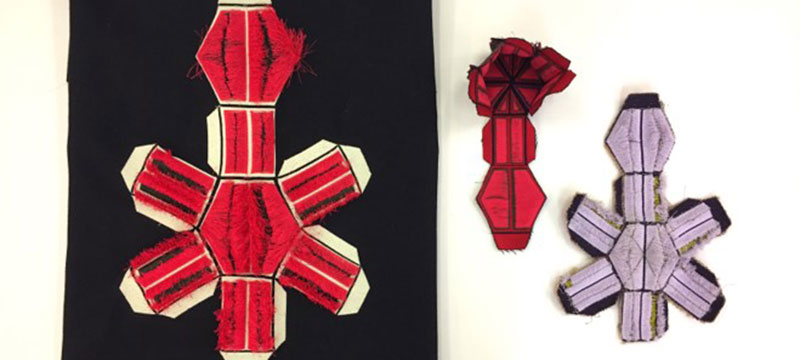 Sky Lucy Young's proposal had a strong research component that aims to understand human emotion and behaviour via the design and making of containers for the preservation of objects. There is a craft here and attractive colour and material exploration, both traditional and new. It is interesting and enthusiastically communicated thorough articulation of concept, context and practical funding options.
Sky showed a clear story through images from sketch book to design prototyping. Although still a 'work-in-progress' she produces some great solutions and in her reference to her use of Textile Society funding, she touches on 3D printing and digital fabrication as a way forward. There is an on-going dialogue between museum studies and Fine Art textiles that also presents scope for further research.
Rebecca Bright
Bath Spa
£500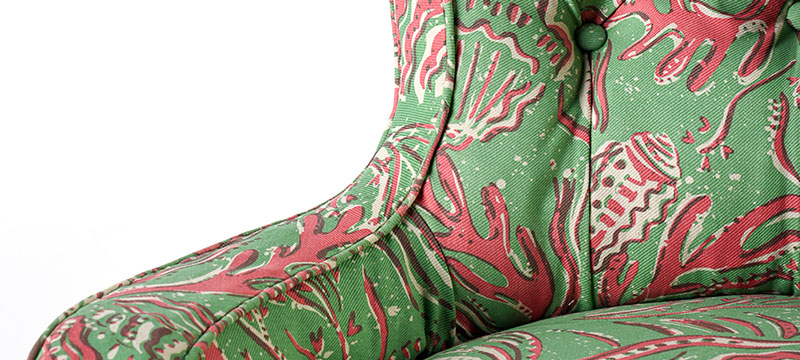 Rebecca Bright is a student from Bath Spa University and her project sees a traditional approach to textile design and relevance to interior design. She uses a sensitive colour palette and beautifully drawn imagery, clearly referencing early twentieth century modernist textiles.
There is a strong commercial focus to her work and concept fits with the current desire for design to have more meaning, also stories the consumer can relate to. The ideas are sound, rendering block printing qualities in silk-screen, then mixing up the two physically brings us back to tradition and re-inventing it.
Hannah Elisabeth Jones
Royal College of Art
£500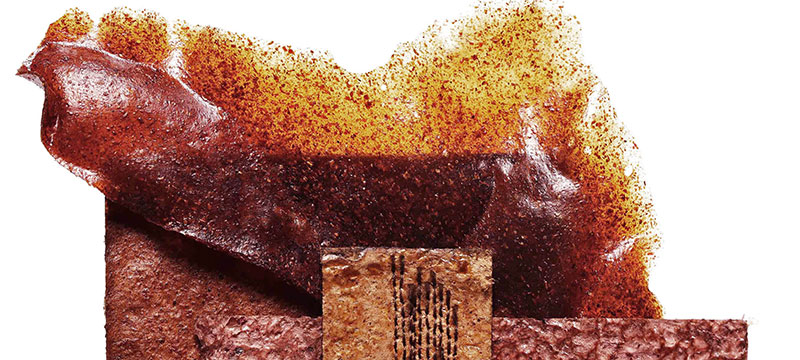 Hannah Elisabeth Jones is from Royal College of Art (RCA), her application is an intriguing and potentially exciting project around her own new organic material 'Bio-marble'. The material makes references in patchwork, quilt wall like pieces. Hannah has already been successful in other awards, her work has clear industrial links and her overall presentation (including her website) is highly professional. This could be an exciting venture, if the materials can be made waterproof this offers design solutions not just for the automotive industry but housing/shelters etc.
Hannah gives excellent contextual references and has a clear understanding and engagement with issues of sustainability and circular design. The collaboration with engineering students has been a new direction in textiles exploration and enables research to look at textile/material/surface from different perspectives. Funding is clearly outlined, and whilst there is already a contribution to the costs of doing the MA, Textile Society support could cover some of the material costs.
Louise Mok
Central St Martins
£1000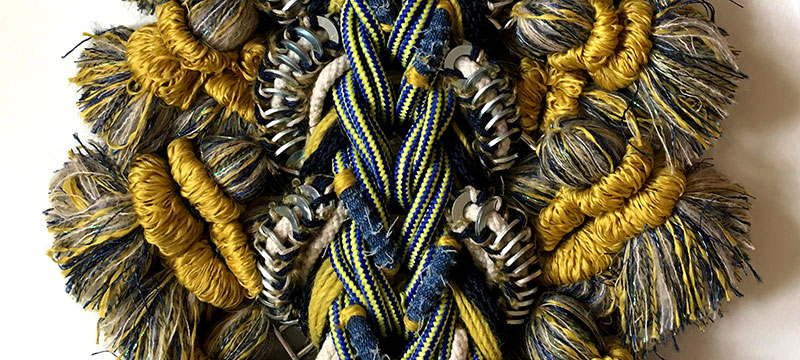 The judges agreed Louise Mok's project 'Oceanic Sustainability' was a highly original body of work. It was well informed with an exciting sketch book of ideas and contextual research. Some of the intriguing and creative 3 dimensional structures incorporate electronics. They are bold and theatrical compositions which handle the serious issue of environmental design with a playful and creative approach.
Louise upcycles textiles and materials that are sensitive to colour and process and she also gave succinct costings. The body of work had clear potential, evolving into an extraordinary and exciting design outcome with the promise of more creative mileage ahead.
Katerina Knight
Glasgow School of Art
£500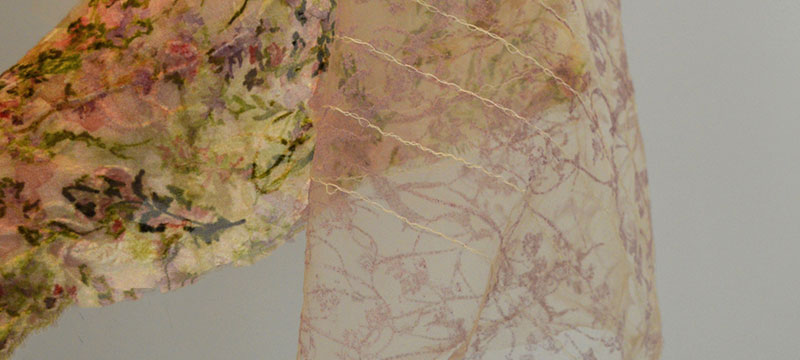 Katerina Knight is from Glasgow School of Art and her application showed personal flair through her sketch book of drawings and collections of wild flowers. The design work showed material exploration and a clear concept. The digital prints have retained a lovely sense of flow and organic growth within their composition, which is difficult to do and the application on cloth and into fashion shows real sensitivity.
Excellent understanding of historical references, to realise a fun interpretation and styling. Very interesting research into print and technology, and research into print techniques into second-hand garments. Plenty of scope for future development and research.
Sophie Clifford
Nottingham Trent
£500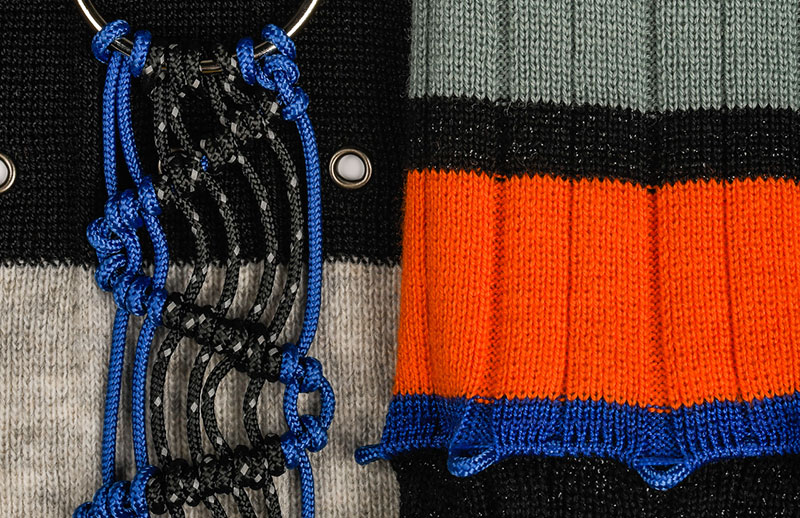 Sophie Clifford is from Nottingham Trent University , she gave a clear stylish and impactful submission entitled 'Glitched Glimpse'. An architectural skyline refraction and reflection with a colour story throughout. The knit sampling is well executed, experimental but also refined. Strong print and jacquard aesthetic aimed at menswear but the judges thought not emphasised enough. Digital Interpretations are sensitive and demonstrate understanding of sensitivity of colour, tones and scale.
She brings a sense of 'glitch' in the designs and the structure. Detailed costing is well thought out and includes travel. As a professional commercial venture it has potential.