Natsuki Hanyu
Royal College of Art
£1,000
We are part of nature world
Natsuki's project is personal and dynamic. Her emphasis on performance is supported by in-depth research into Japanese washi and the production of paper yarn. She describes her focus as 'spiritual', being 'part of nature', and her 'monsters' seem to combine ancient European wicker man with Japanese anime, both creatively intertwined. Natsuki's extraordinary doll-like constructions and headdresses are well crafted, and brought to life in her still photographs and videos. Their future lies in street culture and performance art, as interventions in Japanese nature and over Tokyo's Shibuya Crossing.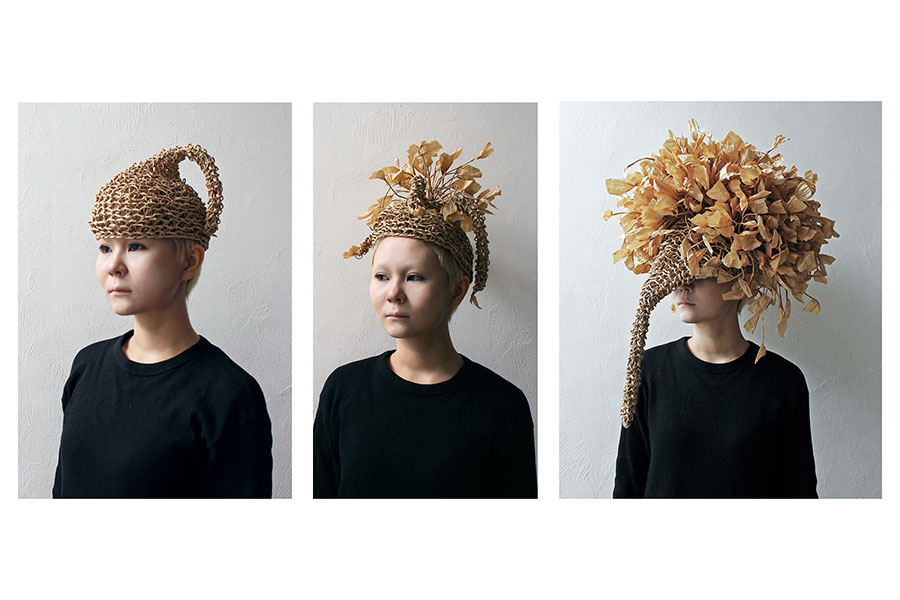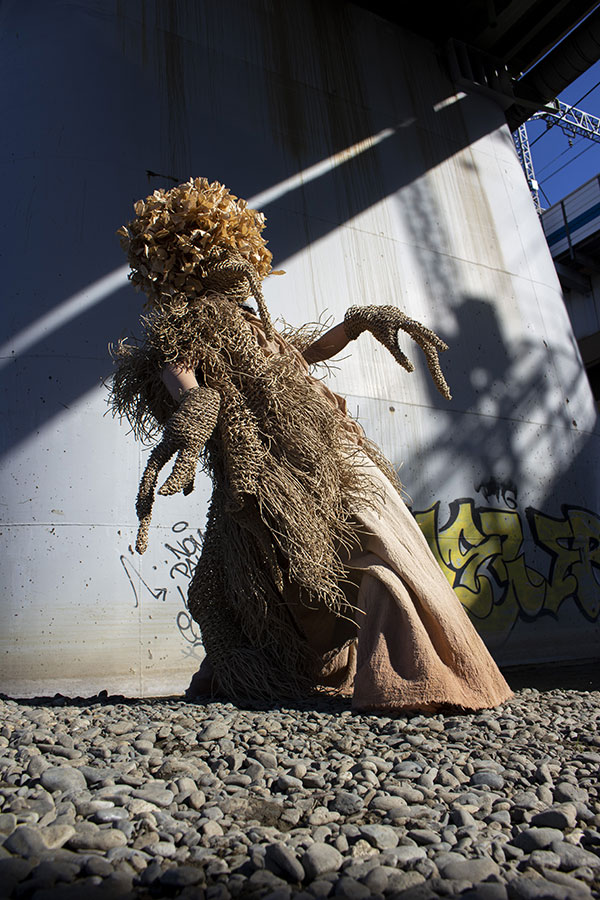 Sinead Travers
Royal College of Art
£500
A Diaspora
Sinead is influenced by her Irish heritage, passed down to her during childhood through her mother's inheritance of traditional crafts. Sinead's particular focus has been Aran knitting, hand woven Crios belts, Donegal tweed and Ulster patchwork and she applies combinations of dye technique, weaving, felting and stitch to create interwoven patterns and texture that tell stories of community, culture, family and survival.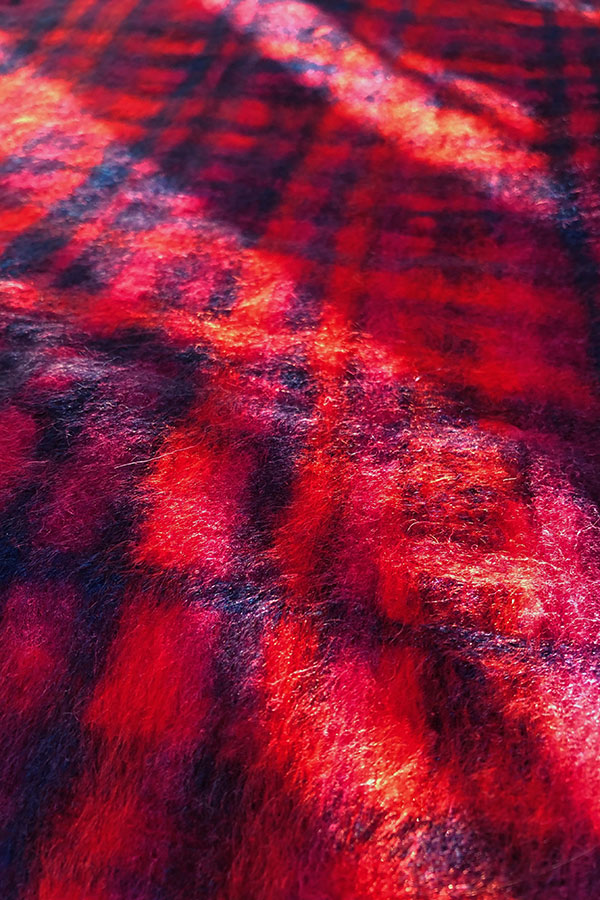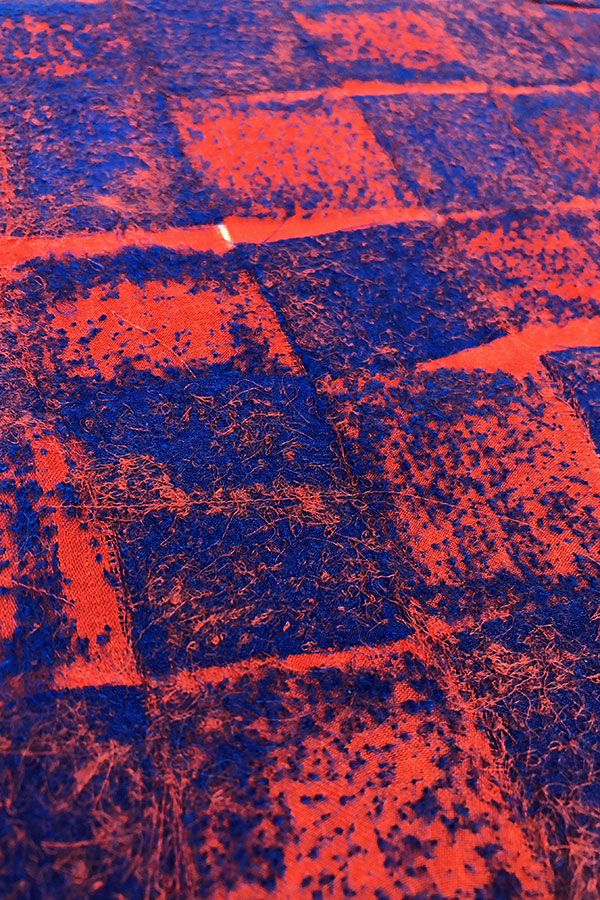 Helen Westhrop
University for the Creative Arts, Farnham
£250
Outsider Art
Helen's hand crafted models and puppets create a narrative inspired by location and costume. Through simple construction, Helen creates a series of characters dressed in handmade outfits using recycled fabric. Her figures are captured through stop motion animation, allowing the viewer to engage with the characters at a multi-sensory level. This project combines elements of fun with storytelling. It has potential for future development, perhaps with further possibilities in the field of art therapy.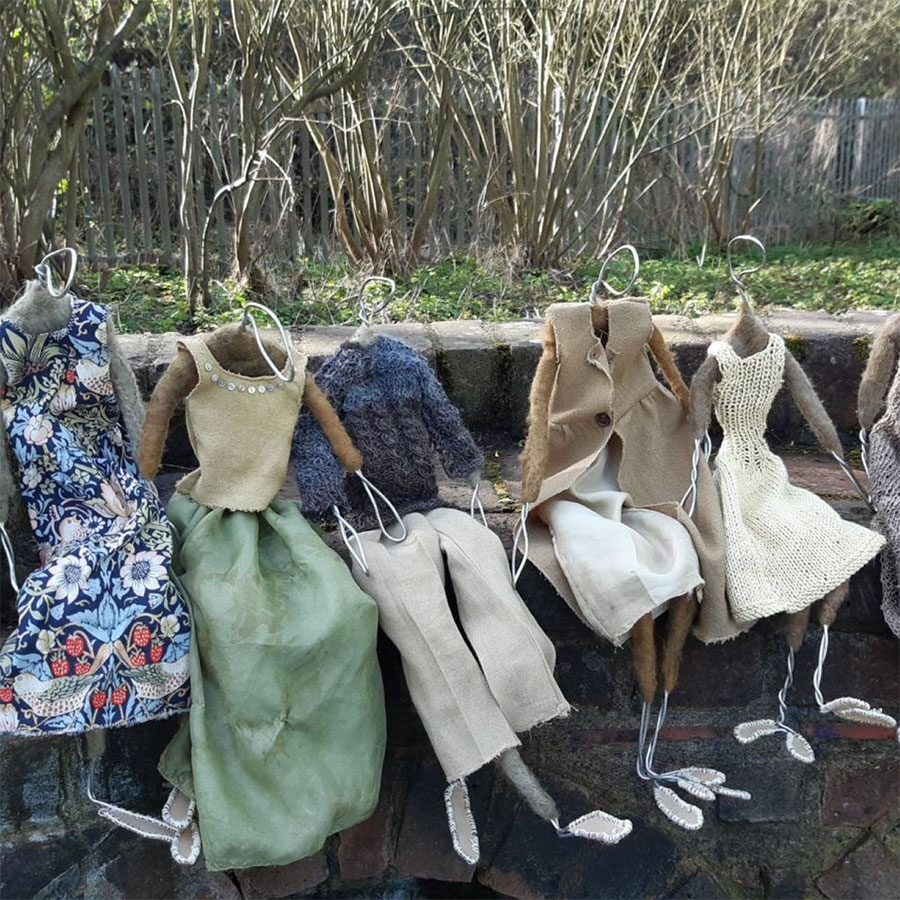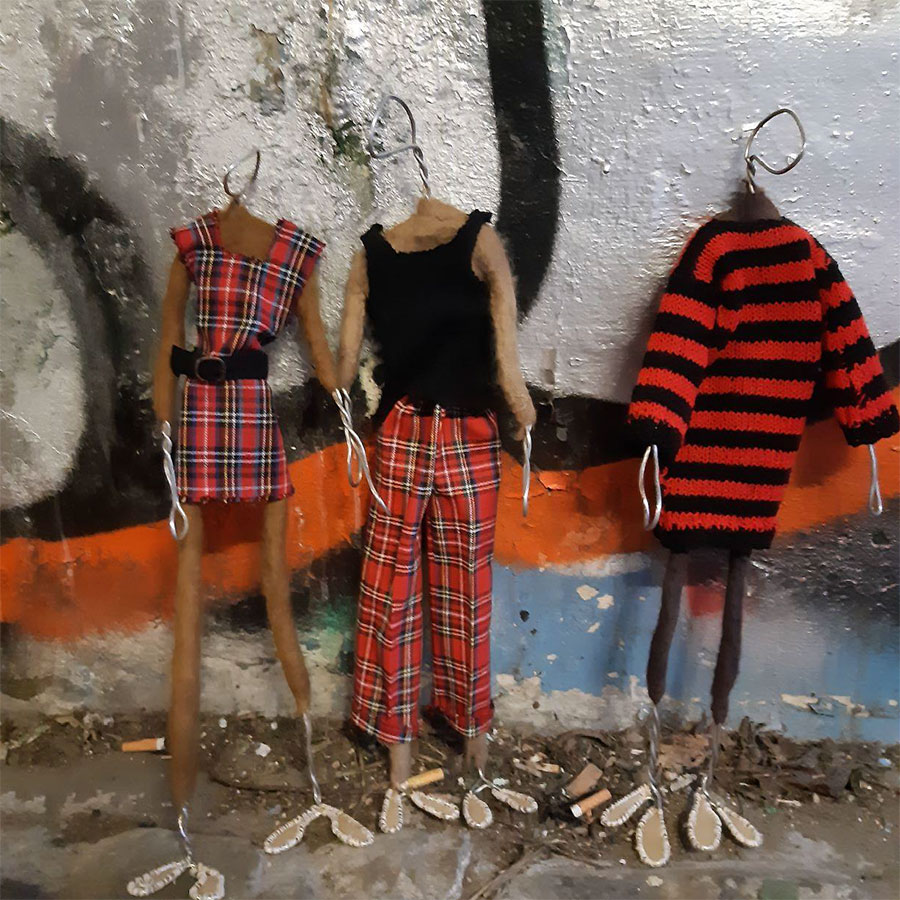 Katie Sims
University for the Creative Arts, Farnham
£250
Intangible Craft
Katie's project title is intended as a contradiction in terms. Her mixed media textiles respond to the loss of physical touch experienced during the pandemic: a sense Katie considers central to craft practice. Her explorations of quilting, laser-cutting, 3D printing, clay and jesmonite casting create enhanced tactile surfaces, and observations of light and shadow, including via photography and video. Katie's textiles reach out to the senses, in ways that are soothing and grounding when safety and protection become priorities.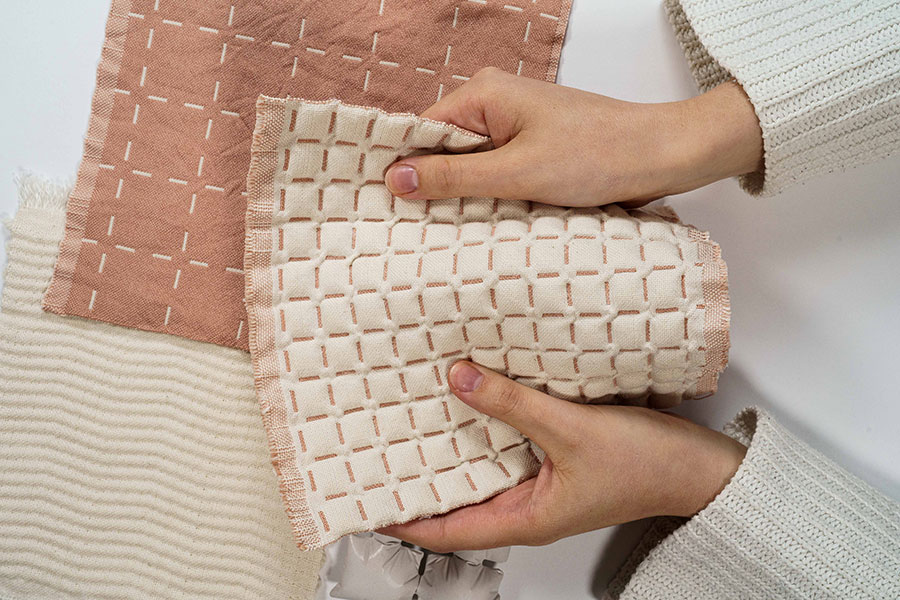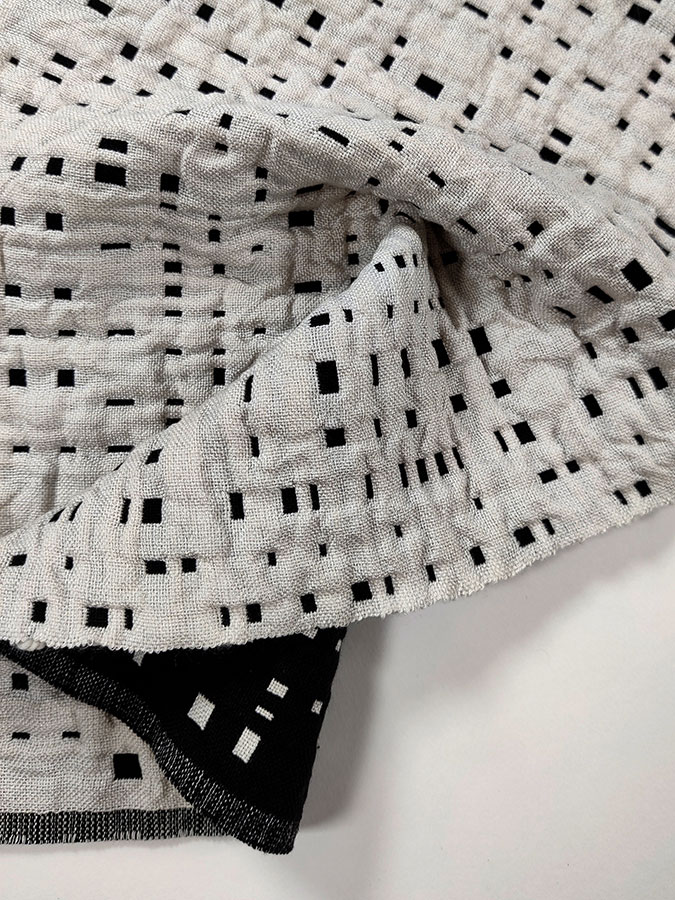 Adelie Beese-Leroux
University of the Arts London, Central St. Martins
£250
370 x 305
Adelie's project demonstrates independent research and very personal intent sustained over the long period of lockdown. Adelie engages her audience, inviting the viewer into the intensity and anxiety of studying within a confined space. Her feelings find expression in the wrapping and weaving of yarn around furniture, and across the room, eventually unravelling her threads and reconstructing them in knit. Adelie's sampling is directed towards fashion knitwear, with the possibility of development towards a textile intervention.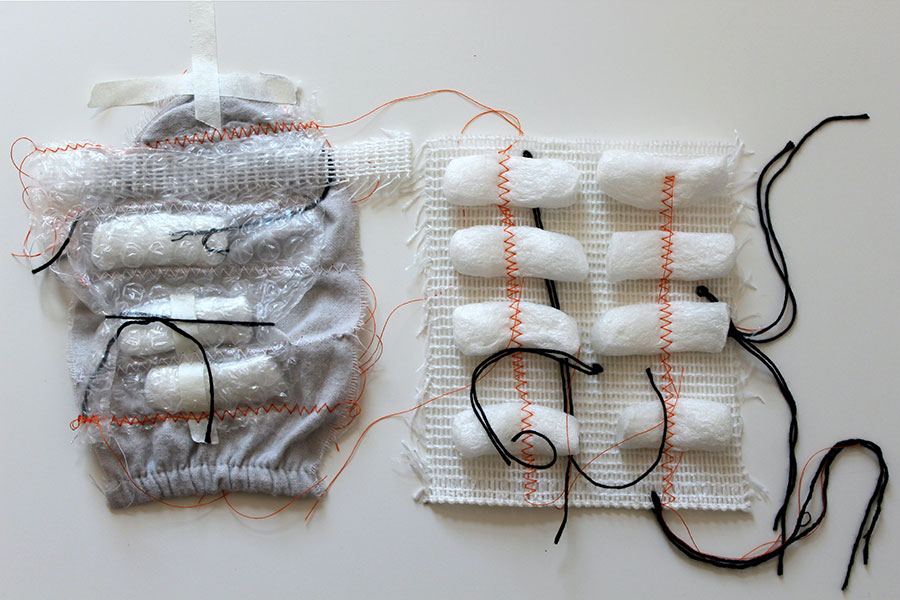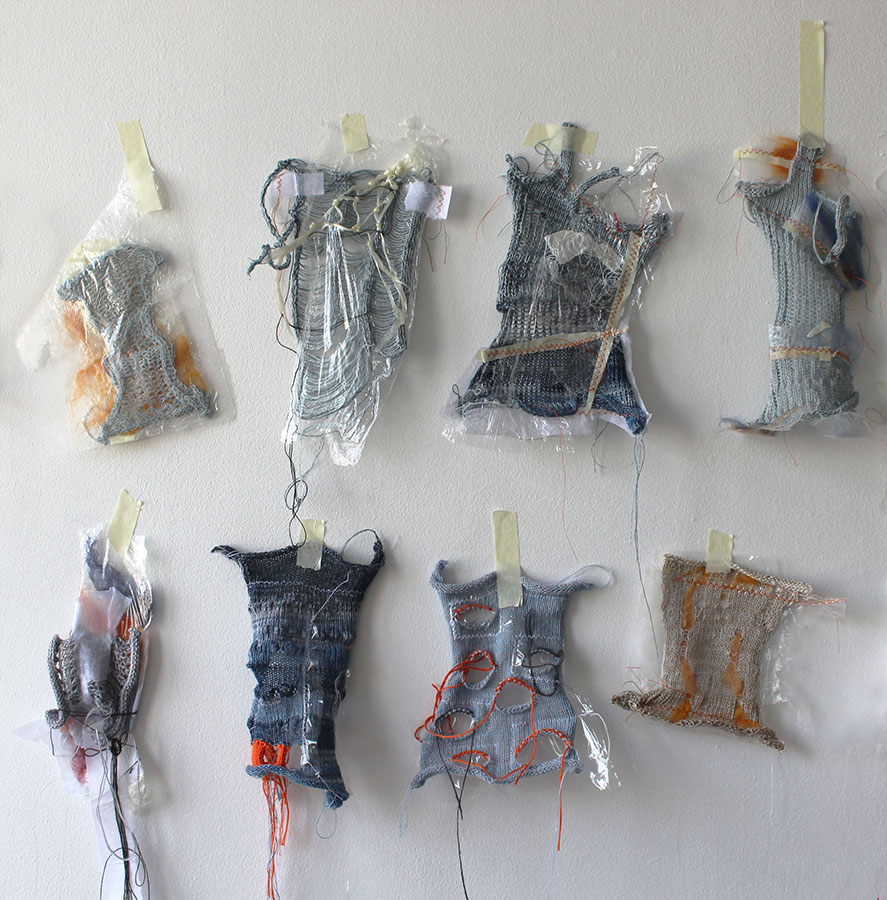 Julia Sabery
University of the Arts London, Central St. Martins
£250
Organic Elegance
Julia Sabery's textile design project is a sensitive and creatively approached exploration of natural forms. Her colour palette, inspired by micro-observations of rock formations and beautifully deconstructed and styled flower petal studies, is enhanced by her work in natural dyeing. Julia's experimental approach is clearly evidenced through her use of ceramic media, and subtle and sophisticated transformation of deadstock silk and other fabrics through shibori, weave and fabric manipulation.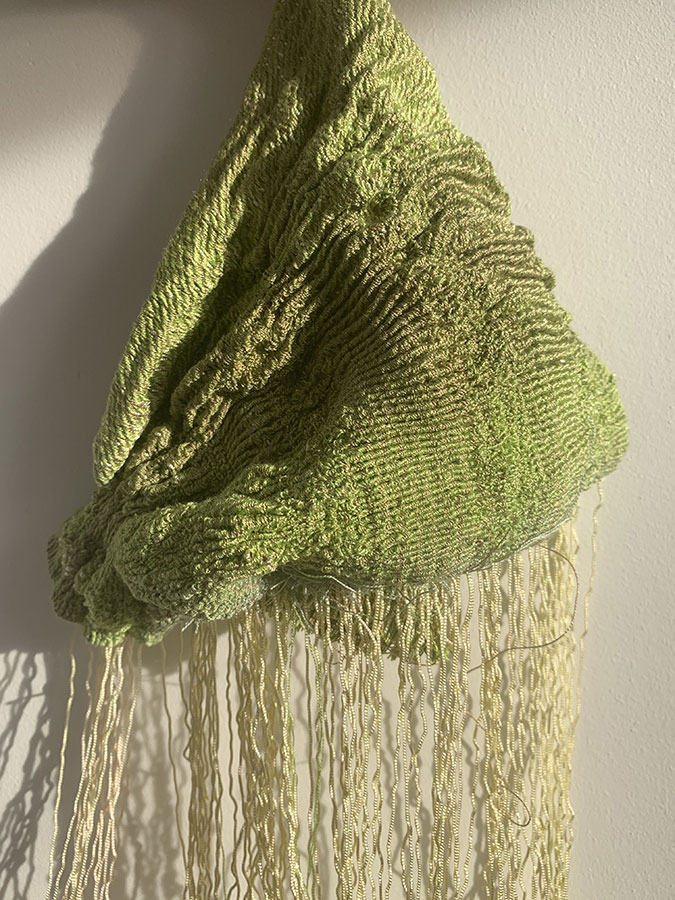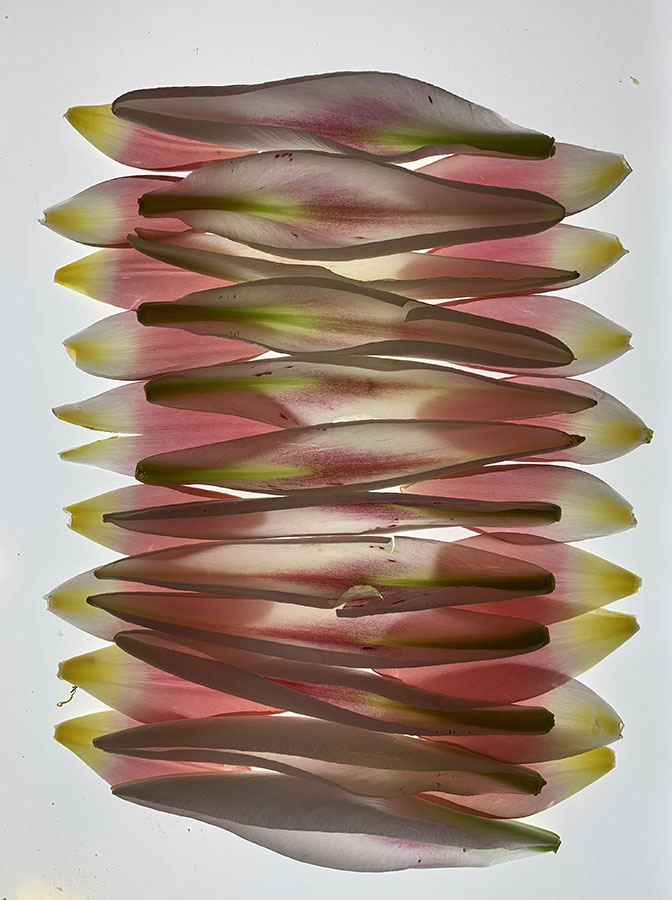 An additional ten students were recognised as Highly Commended.
The Textile Society is sincerely grateful to Joy of Print for their generous contribution of £1,000 in support of the 2021 Student Bursaries scheme.